BSc Sports Science & Physical Education Rehabilitation Specialist & Personal Trainer Sports Massage
Aris was born and raised in Zimbabwe, to Greek parents. He trained and qualified in Greece as a Sports Scientist and gained extensive experience in Personal Training.
Due to his broad knowledge of how the human body functions, Aris has also worked with a substantial number of overweight, under-trained and of poor health cases. He is proud to have imparted his knowledge and experience while tutoring young adults so as to obtain their Personal Training certificate.
His, in depth understanding of the physiological adaptations occurring to the human body during exercise, combined with his passion for biomechanics and a few injuries of his own inclined him towards working with cases that demanded injury or post-surgical rehabilitation.
Despite the latter fact he kept on showing keen interest in training professional athletes such as basketball and volleyball players, fitness fanatics of all levels including amateur bodybuilding competitors.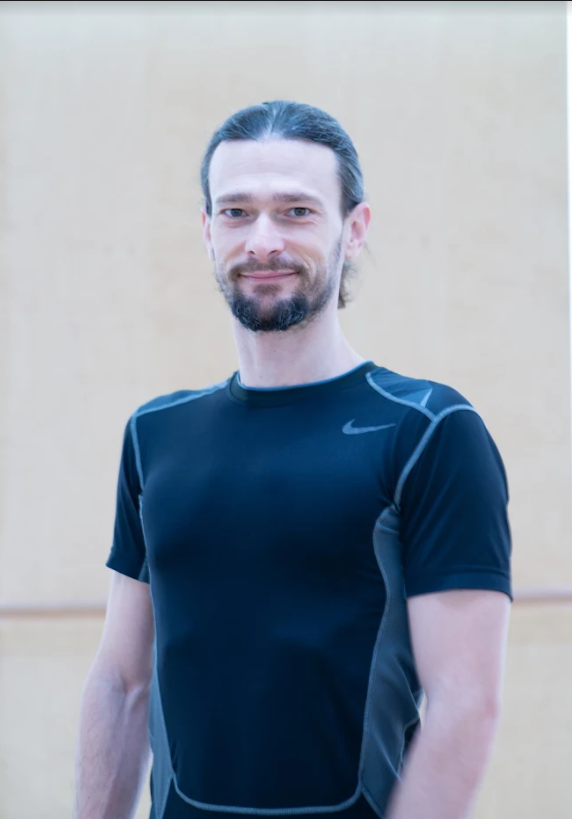 In recent years, Aris has also shown interest in the treatment or management of chronic conditions, having experienced first hand, how a chronic condition can affect the quality of the everyday life of the sufferer.
During the same period he went back to school for a year to obtain the highest Sports Massage qualification (level 5). The skills learned are now integrated into his rehabilitation sessions, combining exercise and soft tissue massage therapy.
Being a strong believer in the mind-body connection concept, one might find that Aris turns his sessions into mini, comprehensive lectures of how the body works, always in relation to what is going on in the session at the given moment.
He tends to individualise in every case and adapt every exercise/training plan/treatment, to the anatomical and clinical needs of the individual.
In 2012 Aris moved to the United Kingdom and slowly but steadily worked hard into creating his own business.
Epictetus
Greek Stoic philosopher
"It takes more than just a good looking body. You have got to have the heart and soul to go with it."
Please contact us for availability.
Aris Therapy